Your invitation to the ultimate
Foundation Breathwork Training
10 breath journeys. 5 Days. Paradise Island.
A profound exploration of self.
How you breathe is a direct reflection of how you live.
Join us for a deep dive immersion into conscious connected breathwork. This training lays the foundation for a solid personal practice and opens you to the pre-requisite healing and integration of self required to hold space for another.
In alignment with international training standards, this is the first step to becoming a certified breathwork practitioner or simply a phenomenal investment in your own personal exploration and healing.
A deep knowing of self
Freedom from limiting beliefs and dysfunctional patterns

Clarity and openness within the mind and body

More compassion and ease within your relationships

Healthier nervous system and adrenal function

Increased capacity and resiliency
You'll leave this experience with:
The why and how of the practice of breathwork

An overview of and tools for a breath journey

The mechanics of the breath

The nervous system and cognitive functions

The endocrine system and the emotional body
Plus you'll take away an understanding of:
Foundations 50 hours
Saturday Feb 15 5pm - Friday Feb 21 11am, 2020
Private Retreat Center, Bali, Indonesia
Ceremonial welcome and opening circle

10 sessions of conscious connected breathwork

Daily movement and ecstatic dancing

Foundations manual

Shared accommodations - 6 nights, 7 days

Catered whole food, high vibrational meals

Beach, nature and rest time

Debriefing, integration and group council

Techniques for taking your practice home

Closing circle and take-home goodies

Follow-up integration call

Tools for life
Each 50 Hour Training Includes:
Books for recommended reading

Transport to and from retreat venue
In-person or phone interview

Experience with conscious connected breathing
Becoming Supernatural - Joe Dispenza

Holotropic Breathwork - Stanislav Grof
"Thank you Edward, for the work that you do.
For someone that went to see you out of curiosity for the work that you do, rather than a specific traumatic experience / physical pain, I found the session to be nothing short of powerful and empowering. The breath work session, and increased oxygenation to my brain, put me in a trance like state, while you helped shift and release old old pain and trauma that no longer served me. I awoke to a feeling of intense gratitude for all that has come to be in my life, total peace and serenity.
Your calming voice throughout created a safe zone that made me feel as if I was cradled in a mother's arms. That safe zone allowed you to help me release and shift energies, and awake fully empowered to step into my power. What a fabulous way to start my Sunday, or any day!!
I highly recommend anyone to have a treatment with you, as we all carry around old injuries, old pain, that bog us down and create self-limiting fears. You set people free, allowing them to once again soar."

""I suffered from crippling anxiety at random times in my life and always looked towards traditional methods to relieve the symptoms. Once I discovered Edward's practice I learned that trauma release was able to heal the core of my anxiety.
With Edward's techniques, patience, and knowledge for his craft, he was able to improve my perspective on a new healing process. I have gained a better understanding of myself through his practice and will forever carry it with me. Thank you for sharing your courage and understanding with me Edward."

Please note: This 50 hour foundations training is one of two, 50 hour training modules required to complete the 100 hours foundations level.
It can be done as part of the training towards the practitioner's path, or simply experienced as a deep dive into personal healing via the pathways of the breath.
Listen to Edwards lecture - How We Breathe Is How We Think
You're invited to be a part of the remarkable group of warrior souls who've already said yes.
Together we rise.
Edward is trained in Nervous System Health, Chinese Massage & Pressure Points, Breathwork, Nerve Flossing, Qi Gong, Biofield Energy Healing, Yoga and Meditation. He constantly studies modern approaches to anatomy, physiology, neuroscience and developmental patterns.
Having been caught in an avalanche, and suffering from PTSD, Edward went on a path to discover how to heal himself.
Edward is passionate about using breathwork and movement to heal the nervous system, based on his own lived experience, research, training and years of clinical practice.?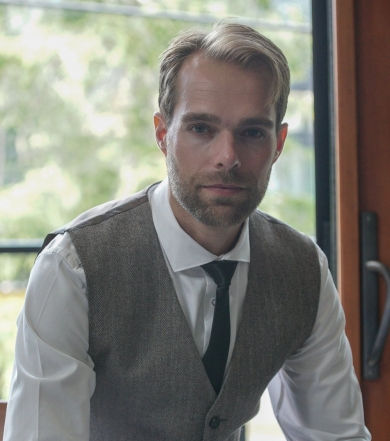 Ps... We know people share experiences that move their heart and fill their soul. If there's someone in your life you feel could use a week or two of soul-revival, share the love and spread the word. We'd love to have them join too.



copyright ©carmenganne 2019. all rights reserved.
Vancouver, BC, Canada